This blog has been submitted as an entry for GoEuro's #travellessons competition!

For years, holidays meant two weeks lying on a beach or by a pool, slowly making my way through the cocktail menu.  If I didn't leave the hotel or complex, well, that was fine by me.  Holidays were a break from normal life.  But over the past 10 years, the way I have travelled has changed.  When Mr Fletche and I planned our first
USA Road Trip in 2010
, this was the first time that I wasn't getting on a plane, getting on a coach and staying at a hotel organised by a holiday company.  The first time I'd looked at a map of a country (albeit on Google) and looked at all the different options, all the places we could go, the freedom we would have travelling from place to place.  The first time I realised that travel could be what
I 
wanted to do, not what a holiday company decided.  This was my first travel lesson.  Here are 9 more travel lessons I've learned.
2. It's appreciated if you speak the local lingo
Try speaking a little in the local language – no-one will laugh at you. In fact, my fear is that locals will think I'm fluent and try to hold an entire conversation with me.  This has never happened.  Usually the reply will be in English, as if to say "please stop butchering my language".  
DuoLingo
is a great resource to learn some of the basics before you go, and it always follows a similar pattern for whichever language you're dabbling in.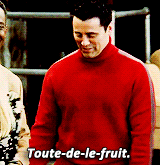 3. Try local foods – you never know what you'll love
My new food revelation was hardly earth-shattering.  Pizza in Italy tastes better than pizza from Pizza Hut.  During our 2015 Italy trip I couldn't get enough of pizza, even being the one to suggest pizza-based meals.  I'm not sure how open I'd be to trying some of the more "interesting" delicacies readily available further afield, but one things for sure, I'll never be seeking out a McDonalds or Burger King on my travels. Unless you need a handy loo (see Amsterdam, New York…)

4. Use public transport…walking everywhere gets tiring after a while
It almost became a personal challenge. A Brummie Home and Abroad vs Public Transport. How long could I last pounding the streets of a city before conceding defeat and hopping on a tram?  We bought 24 hour travel tickets in
Budapest
, and didn't use them once.  And then – after a particularly painful walk all the way to Heroes Square – we used the metro to get back to the hotel and it was amazing.  Now we're a big fan.  Practically our first purchase in
Venice
was a three-day vaporetto ticket.  Its not lazy, it's not defeatist, I'm still happy to walk everywhere on the whole, but why suffer aching limbs and blisters when you can jump on a bus or a tram or a subway?  A bit of research before you go too helps, especially for things like buying tickets and whether they need to be purchased beforehand or on board.  Don't do what we did in
Verona…
5. Only pack what you need.  You do not need three changes of clothes a day.
Those all-inclusive holidays with their lovely 20kg of luggage, where you only have to haul your suitcases from airport carousel to coach to room and back again at the other end? Yep,
then 
you can throw all your "just-in-case" clothes in.  Hefting that same 20kg suitcase onto a luggage rack on a train, or trying to pack and re-pack again for the fifth time in a week as you change hotels… you learn to streamline.  This is a lesson I'm still learning, but things I have learnt are a) don't pack heels (I never wear them); b) I will wear my favourite items time and time again (so only pack my favourite items) and c) only pack the most necessary toiletries and accessories…most other items you can purchase at your destination.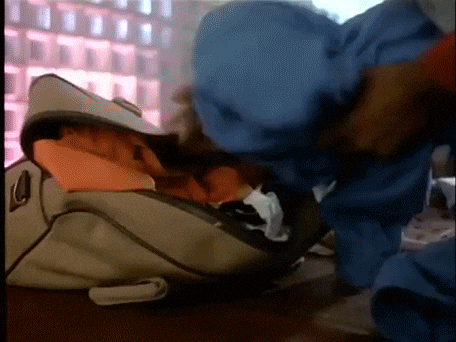 6. Have a plan but build in time to be flexible…
For our first USA trip, I planned everything meticulously.  Where we would eat, what we would see, how long we would spend, how to get from A-B, when we would have toilet breaks… I even took an A4 ringbinder, with polypockets and dividers.  Yes, think about how much room THAT took up in my suitcase.  Over time, I've learnt that a holiday planned with military precision is not fun. For anyone.
"Right, you've looked at the Eiffel Tower for the planned 6 minutes and its time to catch the 12:50 metro to Montmartre, where we will have a 45-minute lunch at precisely 1:30"
I'm a lot more flexible these days, but I still like to have a plan of what we'd like to do and see, and a rough idea of where everything is, but I put a lot less pressure on myself now to make sure we have the "perfect" trip.  Sometimes I even let Mr Fletche decide where to eat…
7. Find a good travel companion (or be a good travel companion to yourself)
If you're going to be spending a significant time with another person it's vital that your travel styles complement each others – or you are at least able to compromise.  If you want museums and art galleries and early-morning walking tours, and your companion wants shopping, cocktails and long lie-ins, it's going to need a bit of give and take to ensure you have the perfect trip and don't end up becoming lifelong enemies.  It's good to find a companion who has qualities that you may lack – Mr Fletche is much more confident than I am dealing with people in new countries; but I am more organised in terms of an itinerary and what to see.  Mr Fletche is happy renting a car and driving around; I'm an expert in scoping out public transport.  Neither of us particularly love art galleries or museums or religious buildings, but we do love beautiful architecture, riverside walks, little bars where you can sit outside nursing a beer.  I love libraries and bookshops and food halls.  Mr Fletche loves early morning photo shoots.  We always try and make sure that we both get as much as we can out of a trip, and sometimes it means doing these things together, or doing them separately.
8. Getting lost is part of the fun (most of the time)
In Krakow, we couldn't find the Jewish Quarter, although it was practically opposite our hotel (we ended up walking along a dual carriageway somewhere out of town).  Between Split and Zadar we decided to take a "detour" which ended up with Mr Fletche coaxing our rented Skoda through winding mountain roads.  In Milan, we couldn't find the (massive) Duomo, despite it being behind us all the time.  In York, we came off the city walls and couldn't find how to get back on them again. Getting lost is the best way to discover local areas or sights that may not have made it onto the tourist ticklist.  In places like Venice, getting lost is practically the law.  If you're of a nervous disposition though, make sure you've got a pocket-sized map handy (not handy when you've walked off the map like we've done before) and a phone with GPS.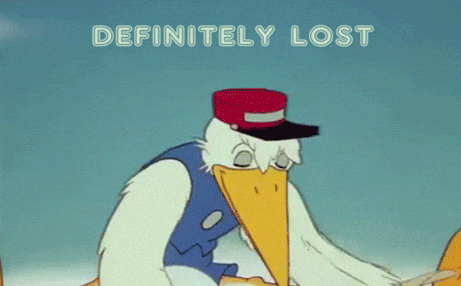 9. It's ok to feel smug…
…when you've successfully negotiated connecting flights, when your suitcase arrives intact, when you've had a transaction with a shopkeeper who speaks no English, when you've successfully deciphered a railway schedule and caught a train from the right platform to the right destination.  It's OK to pat yourself on the back and say "I did good".
10. It's also ok to feel disappointed…
…if the weather is a bit crap. If a hotel or location or view doesn't look like it did in the pictures. If a popular attraction is a building site. If a meal leaves you feeling a bit "meh". It's easy to dwell on these things – its your holiday, you've paid good money, you've used up valuable annual leave.  But there would be very few people who could say that they have always, 100%, had amazing and positive experiences.  Some things you can't influence. Accept them.  Some things you can.  Use the experience to make different choices next time.
I've learnt that travel makes me happy, even when it doesn't go as planned.  I've learnt that there are so many places I want to visit, that I would need to live to 150 to even begin to visit everywhere on my list.  I've learnt that I can't travel as much as I would like (damn you 9-5 job) so instead I will vicariously travel, absorbing other people's experiences and journeys in between.  I've learnt that I love slow travel, taking time to enjoy my experiences and not cramming in all the tourist hotspots – after all, these places aren't going anywhere and are ripe for a return visit.
Bonus lesson.  Always have tissues and hand sanitizer with you.  Needs no further explanation.
What valuable travel lessons have you learned? Let me know in the comments below!