I'd been blogging for about 18 months when I realised that I needed to get my writing in front of a new audience. I used Twitter and Facebook, but I didn't really know how to start engaging with other bloggers. I had discovered the BrumBloggers community which was fab for connecting with local bloggers and for finding out about local events, and I have been lucky to make a number of "real-life" friends from this group.
But I started to tentatively dabble in a hashtag I'd seen on Twitter, called #SundayBlogShare. I used it to read other blogs – but not necessarily engage at that point – and see what else was out there aside from travel bloggers and Birmingham bloggers. This coincided with the creator of SundayBlogShare, Suzanne – a Brummie-based blogger herself – launching a Facebook Group called Big Up Your Blog, and I signed up – not knowing what it would entail, or who these Big Up Your Blog Bloggers would be. Would they be snooty and horrible? Would they be mean to the new girl? Would I have to go through some hazing ritual involving slaughtering a goat and having to post it on Instagram?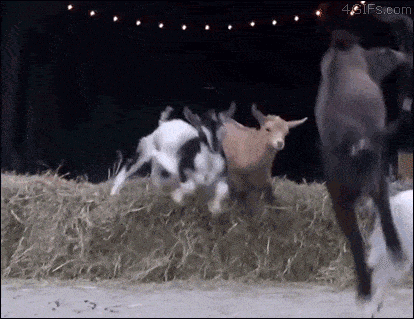 And they were lovely. The first week I posted a link to the Sunday Blog Share thread, I got such an influx of new followers, likes and comments. And not just because they had to. But because this is an amazing group of bloggers who are genuinely interested in what others have to say. And there are not only talented bloggers in this community but also lovely people who are supportive, encouraging and motivating. Some are hilariously funny. Some are inspiring. And some are just the kind I've love to sit and have a natter with over a coffee/glass of wine/cocktail or two (delete as applicable).
Which is why I've signed up to attend the 2018 Annual Bloggers Bash, knowing that there will be a big presence from this online community that I've happily become a part of. There are bloggers coming from all corners of the UK down to this London event – and even further in some cases! – and it's a chance to "talk blog" and other stuff with some of my favourite online people!  Part of the Annual Blogs Bash is the Awards Ceremony, and we've had the opportunity to nominate our favourite bloggers within our community and beyond. I sat down with a spreadsheet and carefully whittled down my shortlist as we could only choose one blogger in each category. I hope some of my favourites are nominated! Voting officially opens tomorrow so I can't wait to find out!
Engaging and sharing is a huge part of building a blog following. It's not about having an immense number of followers on your blog and every social media platform going; it's about having readers who regularly read and engage with you, who come to trust you and your opinion, who drop a lovely message on your blog or Twitter or Facebook every so often to say that they enjoy what you create. And I try and pay that back as much as possible. Suzanne created this Big Up Your Blog space, and although she's stepping away from the SundayBlogShare hashtag and account – you can read more about why here – she can take comfort that she's brought together like-minded people from all over the world who all play nicely and make up a part of my blogging family.
I look forward to sharing my Annual Bloggers Bash experience with you after the event in May, and I'll let you know if now is the time for goat-slaughtering…