It's been a couple of weeks since the nominations were released for the Annual Bloggers Bash, and I've had time to digest the fact that A Brummie Home and Abroad has been nominated in the Best Overall Blogger category. This didn't entirely come as a surprise as I'd received an email from chief organiser Sacha the week before asking which of the four categories I'd been nominated in I wanted to put myself forward for. What a decision to have to make!
I disregarded the Services to Bloggers category, as I felt that there are so many bloggers out there that I turn to for advice that would be much more worthy of this prize – but thank you to whoever nominated me who thought I'm helpful! Plus I think that Em Linthorpe should be a shoo-in for this for not only creating some magnificent "Vote" images for her blogging pals, but also helpful articles like this one all about utilising Flipboard as a blogger.
I also disregarded the Best Pal category. Not because I'm not an excellent blogging pal – and indeed, in real life – but because this was the category I struggled most to nominate in. To be frank I didn't want to go up against some of the palliest pals I've made in my blog family. Like Josy from A Walk And A Lark. And Mel from The Wandering Darlings. And Hayley from Just Another Blog From A Woman. And Orla from Fancy Paper Blog. It's like choosing a favourite child or sibling.
So that left two categories. The one I would have nominated myself in – had I been allowed to – was Most Informative Blogger. After all, one of the main things I set out to do, especially in the travel side of A Brummie Home and Abroad, is to give as much useful information to readers thinking of travelling to the destinations I cover, whilst also evoking memories for those who have already visited, of sights and sounds and smells and tastes, as well as those experiences found in any old guidebook. But I also read other blogs which inform and educate, and that I look forward to reading, like An Historian About Town who has taught me a lot about ballet, history and more recently, living with a westie called Agnes. And the fascinating slow travelling, four-legged friend loving Global Housesitter x 2, whose adventures in the last 12 months have included Turkey, Spain, Switzerland and the UK.
So I ended up putting myself forward for the big one. Best Overall Blogger. And keeping me company in this category – as well as some bloggers that I haven't yet had chance to get to know but will certainly be stalking between now and the Blogger Bash – are some familiar names to me.
Lorna is awesome, a mother, a bit sweary, a fellow fan of gin. And it almost goes unnoticed that she has her own set of wheels. You can read more at Gin & Lemonade.
Ritu does it all – book reviews, poetry, flash fiction, cat-whisperer, mother, teacher, star baker – and is also super supportive of everyone in her blog family. She's the reigning Best Overall Blogger and I can"t wait for her advice and insights as guest speaker as this year's Bash! Ritu writes over at But I Smile Anyway.
And then there's Christine of I'm Sick And So Are You who is hilariously funny, sarcastic, honest and open about living with a rare disease. Oh and if you troll Christine, you may end up embroidered…
And then there are the other categories chockful of my favourites that I not going to list here for fear of forgetting to namecheck someone and being struck off someone's Christmas Card list.
Of course, I wouldn't be here without my wonderful blogging family who have put me in this position, but from here on in, it's YOUR vote that counts. Yes, anyone that reads this can vote – you don't have to be a blogger, or have a WordPress account -just click on the link below and click next to your favourite blogger in each category. And, of course, I'd be very very happy if your vote went to A Brummie Home and Abroad, but I also know I'm up against some awesome blogs and bloggers, many of whom I'd love to see win. In fact, I've been practising both my winning and losing face for when the results are announced…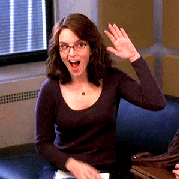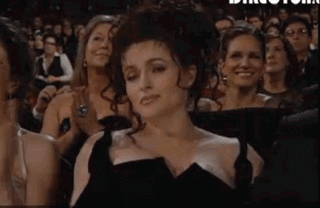 To vote, please click here! xxx