The Brummie dialect is an interesting one. We call it an "island" not a roundabout. It's an outdoor, not an off-licence. And don't get us started on the "cob" debate (if it's crusty, it's a cob. End of)
But the one that really gives me a headache is Mom vs Mum. Almost universally in the UK, the woman who is your mother is Mum. With a "U". And go into any high-street card shop and at this time of year you will find rows and rows of Mothers Day cards, some tasteful, some garish, some humorous and some downright icky. And 99% will have the greeting of Mum/Mummy. Occasionally there will be a "Mam". Which really confuses me as I think I may have been transported into a Frank McCourt novel. But nowhere can I find a card with "Mom" on. Which leaves me defacing Clinton Card's finest (not in the shop obviously as that could lead to an unwanted criminal record).
Yes, (most) Brummies share this maternal moniker with the Americans. I opened up this question on my Facebook page recently and it got everyone talking. In a highly scientific poll (knocked up on an Excel spreadsheet comparing comments and stalking Facebook pages to find out where people were from) 46 people responded, 32 were from Birmingham, the Black Country and the surrounding areas, and a whopping 87.5% agree with me that's it's Mom. Out of the 14 non-local respondees, 50% opted for Mum, 36% for Mom and 14% (yep, that's perfect maths there…) for "something else". That must be where those "Mams" come in. One wise commenter came up with the following response which I just loved:
"For me it's Mom – using the Mo from Mother. Therefore a Mommy not a Mummy. I always like to link my Mom to a Mother rather than a body that has been ceremonially preserved by removal of the internal organs etc."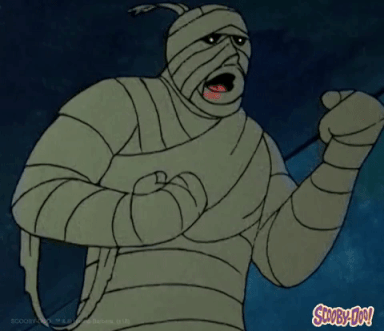 I googled Moms v Mums and came up with a very heated debate on MumsNet.  Because of course, they are MUMsNet and not MOMsNet, it's not hard to see which side they come down on. (As an aside, I NEVER want to be involved in a debate on MumsNet…those people are vicious! Second only to Daily Mail online commenters. Maybe they are one and the same?).
Birmingham MP Jess Phillips has recently challenged Parliament because when her speeches in the House of Commons are transcribed, they are transcribed as "Mum" and she feels that this is a way of trying to "sanitise my regional accent". I'm guessing that Parliament has bigger things on their plate at the moment than to discuss the localised variations of how we speak about our mothers (hello Brexit and future of our country…) but the point that Ms Phillips is making is that Brummies are proud of their accents and dialects, and this shouldn't be changed to suit a more "British English" preference for Mum.
So on this Mother's Day, I will grit my teeth as I hand over a card to Ma Lee (yes, I appreciate the irony that she is known as Ma in A Brummie Home and Abroad land) with the highly impersonal "Happy Mothering Sunday" on the front. And for her birthday in April, a defaced card filling in that ever-present gap at the top of the "U".
**Update** I have now (on the Saturday before Mothers Day) discovered that Paperchase are selling Mothers Day cards with "Mom" on them. Well played, Paperchase, I will stock up for 2019 and beyond…
Some posts on this site contain affiliate links, meaning if you buy something through one of these links, I may earn a small commission (at no extra cost to you!). Read the full disclosure policy here.